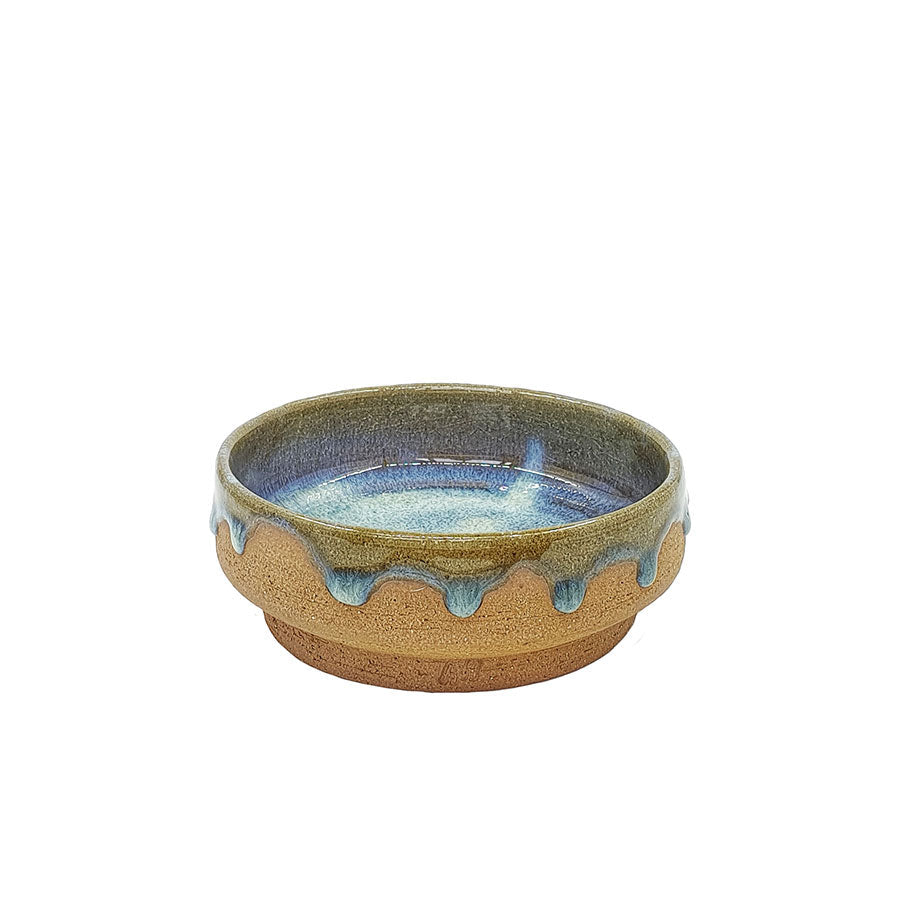 Matsushiro-Yaki Drips Bowl
***These bowls are a first of their kind in the world! Made by Hello Human in collaboration with our friends at Asemi Co.
"We wanted to create a feeding bowl that is completely unique from any other out there in the world, so we looked into the timeless art of Japanese ceramics handmade by Shokunin (lifetime artisans) to make these wonderful Japanese Ceramic Pet Bowls!" - Hello Human
The first-of-its-kind to apply 400-year-old traditional ceramic techniques of Japan onto dog feeding bowls, the glaze on each bowl are made from natural ingredients like indigo and copper, that react differently with heat in the kiln_*_ to create beautiful colors. Through this unique creation process each bowl hold slight variations and no 2 bowls are exactly alike.
Featuring in this collection is Matsushiro, the bowls are hand-made from scratch in the mountainous region south of Japan. So the quantity is very limited.
One Size
Bowl inner dimensions: 14cm diameter / 4cm high 
volume 0.5l
Handmade in Japan
*A kiln is a furnace or oven used to bake, burn, or dry pottery.