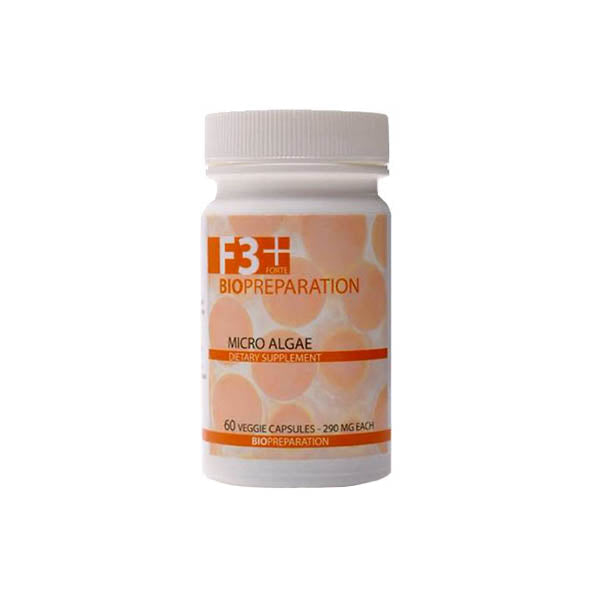 BioPreparation F3+ Forte (for advanced support)
"BioPreparation F3+ is an all natural superfood designed to optimize cellular health for your furbabies. We have been using the more potent F3+ formula for our senior dogs and we've seen tremendous improvement in their health, energy and ageing process. Our senior dog (9 years old) started on F3+ a year ago and since then he has started looking younger with regained muscle mass, improved joint health, and vitality. With F3+ we were able to do away with some supplements and this in term saved us money. We cannot recommend this enough for senior dogs or dogs that are struggling with health issues." - Hello Human

**ONLY AVAILABLE IN SINGAPORE THROUGH HELLO HUMAN!**

- Contains one of the highest grade micro-algae concentrate in the world
- Comprising of Spirulina (for high quality plant-based protein), Dunaliella Salina & Astaxanthin (for antioxidants and carotenoids)
- F3+ Forte contains 5 times more potency than F2

**Experience the benefits:**

- Healthier Skin and Coat
- Sustained Muscle Mass
- Increased Endurance and Better Stamina
- Better Mood and Energy
- Increased Immunity
- Hormonal Balance and Maintenance

**Who can take this?**

Most mammals, including Dogs & Cats of all ages. Recommended for senior dogs or dogs with major health problems that require advanced support such as immunity issues, degenerative diseases, joint issues, digestion issues, pancreas, thyroid issues etc.

Consider F2 for younger dogs, puppies, or dogs that need overall maintenance of good health.

**Recommended Dosage, per animal weight:**

- 4-20 lbs: 1 capsule per day;
- 21-40 lbs: 1 capsule 2 times per day;
- 41-80 lbs: 1 capsule 3 times per day;
- 81lbs and more: 1 capsule 4 times per day.

**Feeding recommendation**: Mix this capsule into your furkid's regular food or drink. It can be fed as a whole capsule or broken into powder form.

Feel free to contact us should you have any specific question about this product for your furkid.