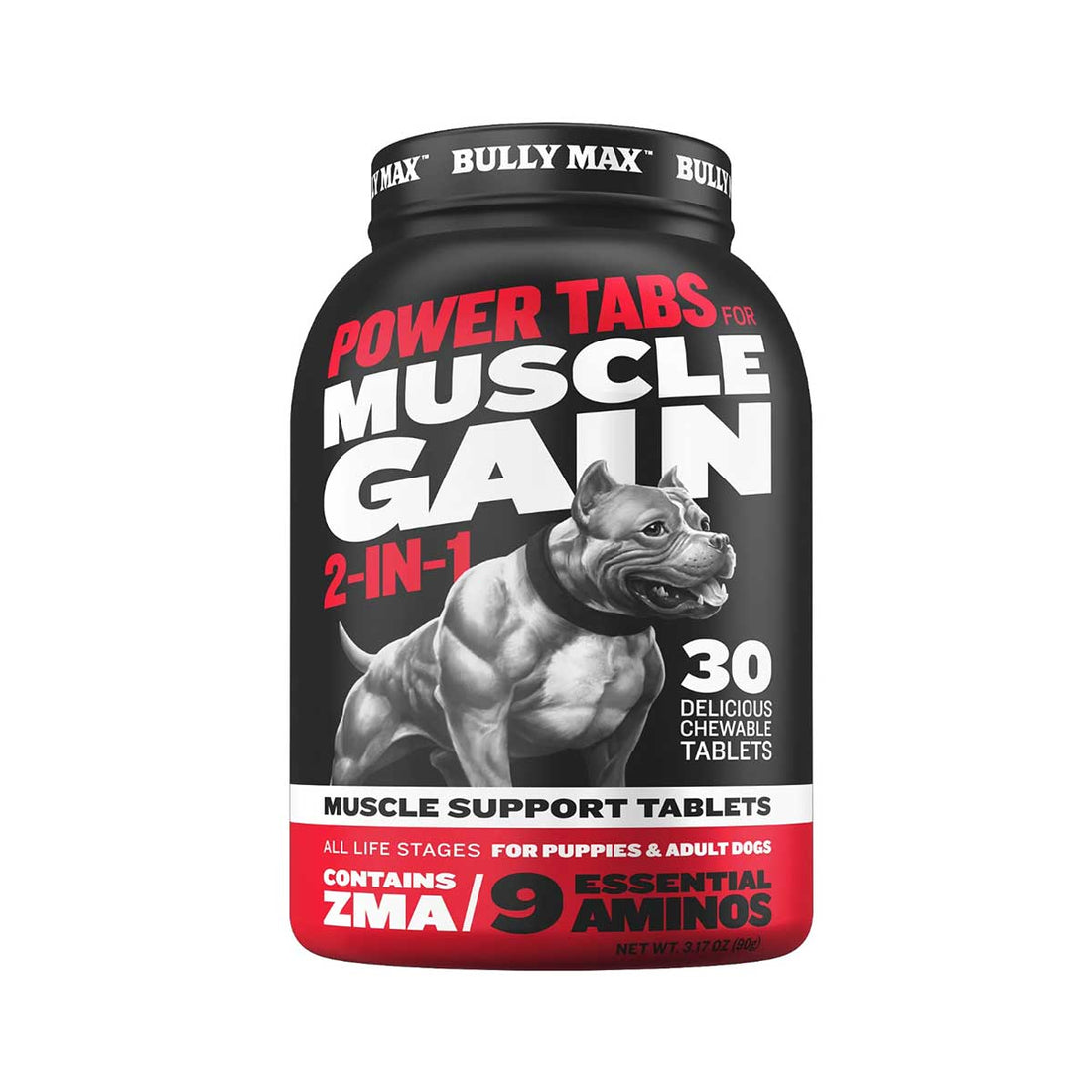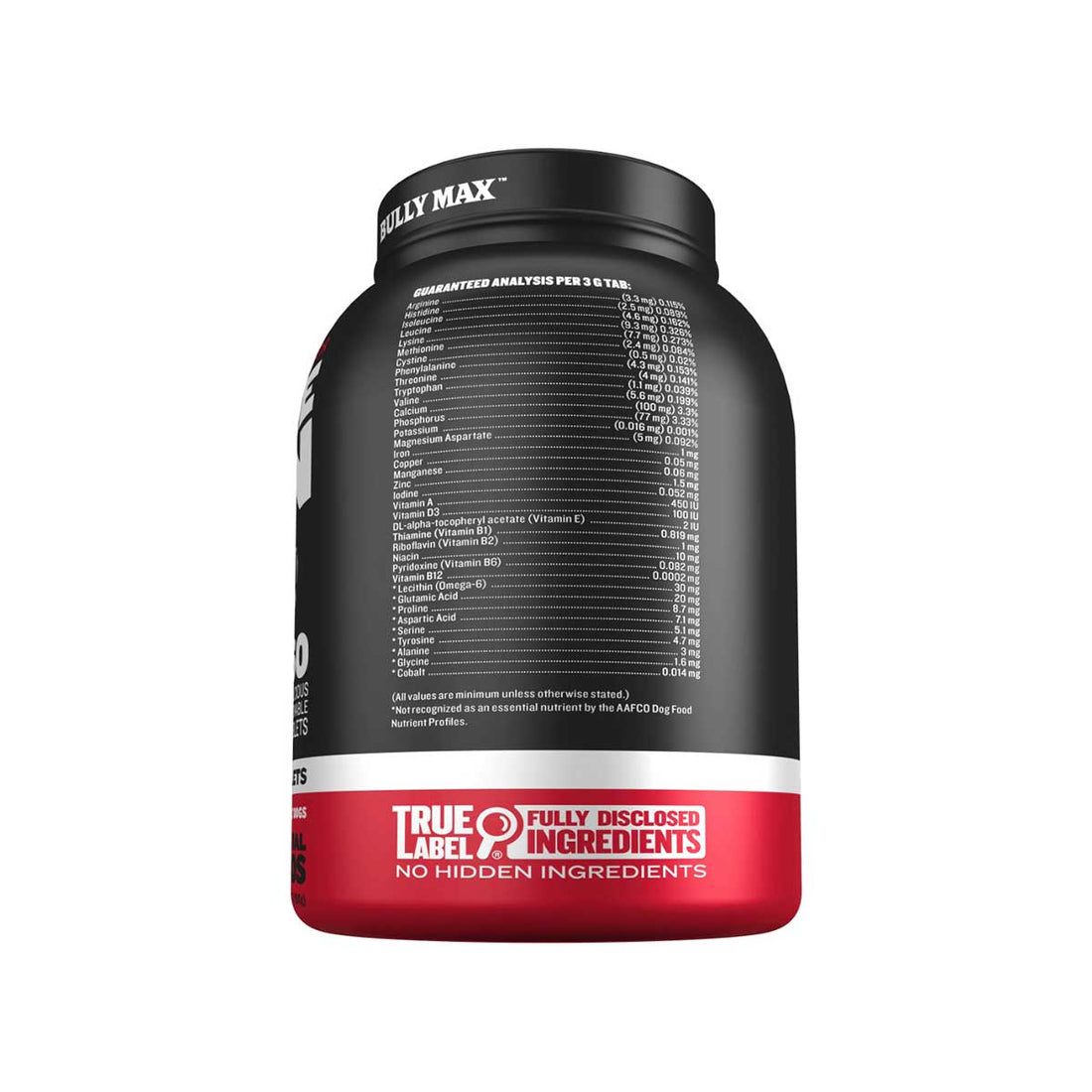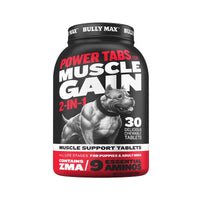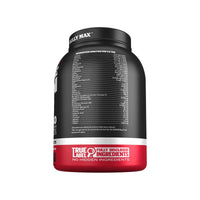 Bully Max Muscle Gain Power Tabs 2-in-1
You just discovered the #1 best-selling and best-reviewed muscle-building supplement for dogs in the world (based on unbiased public reviews on Yotpo, Google, and Amazon)
Just 1 daily tablet supports a bigger, stronger, and healthier dog.
Why Choose Bully Max?
Veterinarian formulated: The ONLY veterinarian-formulated muscle builder.

None of the bad stuff: Contains NO harmful ingredients (such as creatine or steroids). NO corn, No Wheat, NO soy.

Better rated: 4.5/5 stars based on unbiased reviews.

Better guarantee: Get results you love in 30 days or your money back.

More muscle-building ingredients: Contains 19 total (more than any other brand)
Build a Bigger, Healthier Dog.
Packed with healthy & premium ingredients, Bully Max is a worldwide best-seller with over 394,985 fans around the world.
Supports a healthy muscle build

Supports health & immune system

Supports recovery after exercise

Veterinarian formulated
Why Your Dog Food Isn't Enough
There are many good brands of dog food out there, but very few—if any—deliver 100% of the vitamins, minerals, amino acids, and fatty acids your dog needs to grow healthy and strong.
This is important because when you feed your dog the same thing day after day, even a small nutrient deficiency will compound over time and compromise your dog's health.
Bully Max Is Loaded with Everything Your Dog Needs
Bully Max was formulated by veterinarians to have everything your dog needs to grow bigger, stronger, healthier, and happier.
Its concentrated vitamin-packed formula makes Bully Max especially good for dogs who are sick, malnourished, recovering from an injury, nursing, or just want to look & feel their best.
No Effect on Mood, No Side Effects
Like all our products, Bully Max is made from premium ingredients (no steroids or other harmful ingredients). It won't change your dog's mood or behavior, and your dog won't suffer any side effects.