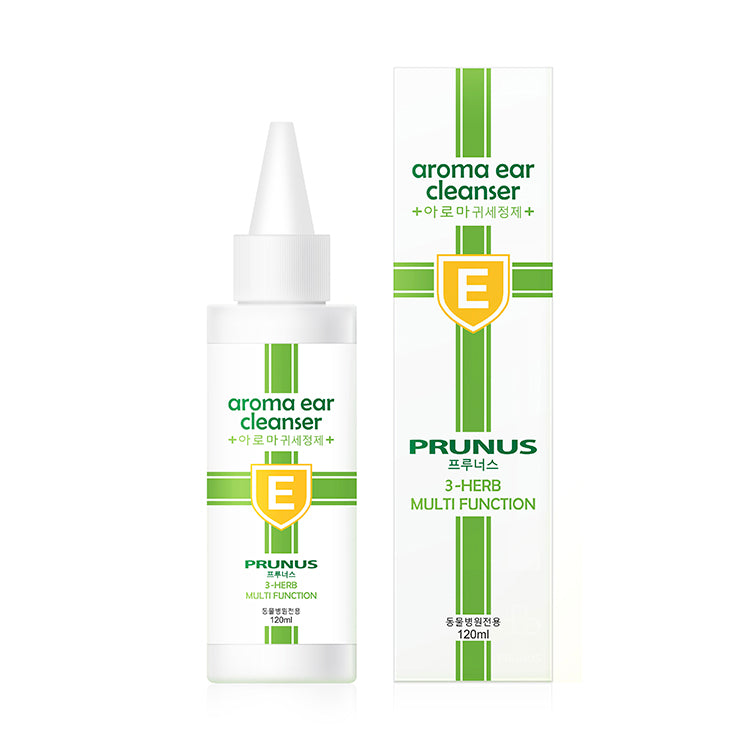 Prunus Aroma Ear Cleanser
Antibacterial Effect of Natural Extracts Removes Germs and Moulds.

Dog's ears always need care for cleanliness since the structure causes infection and unpleasant odors due to body wastes and bacterial contamination.

MULTI-FUNCTION, MILD CLEANSING/PURIFICATION PREVENTS INFECTION

Natural aroma extract provides mild moisturizing and skin-protecting effects, and creates fresh environment by removing body wastes and unpleasant odors.

Detailed Ingredients
Purified water, Propylene glycol, Ethanol, Glycerol, Cocamidopropyl betaine, PEG-60
Hydrogenated castor oil, Methyl p-Hydroxybenzoate, Fragrances, Disodium EDTA, Pomegranate peel extract, Aloe vera leaf extract, Rosemary leaf extract, Salicylic acid, Chlorhexidine Digluconate, Phenoxyethanol, Ethylhexylglycerin