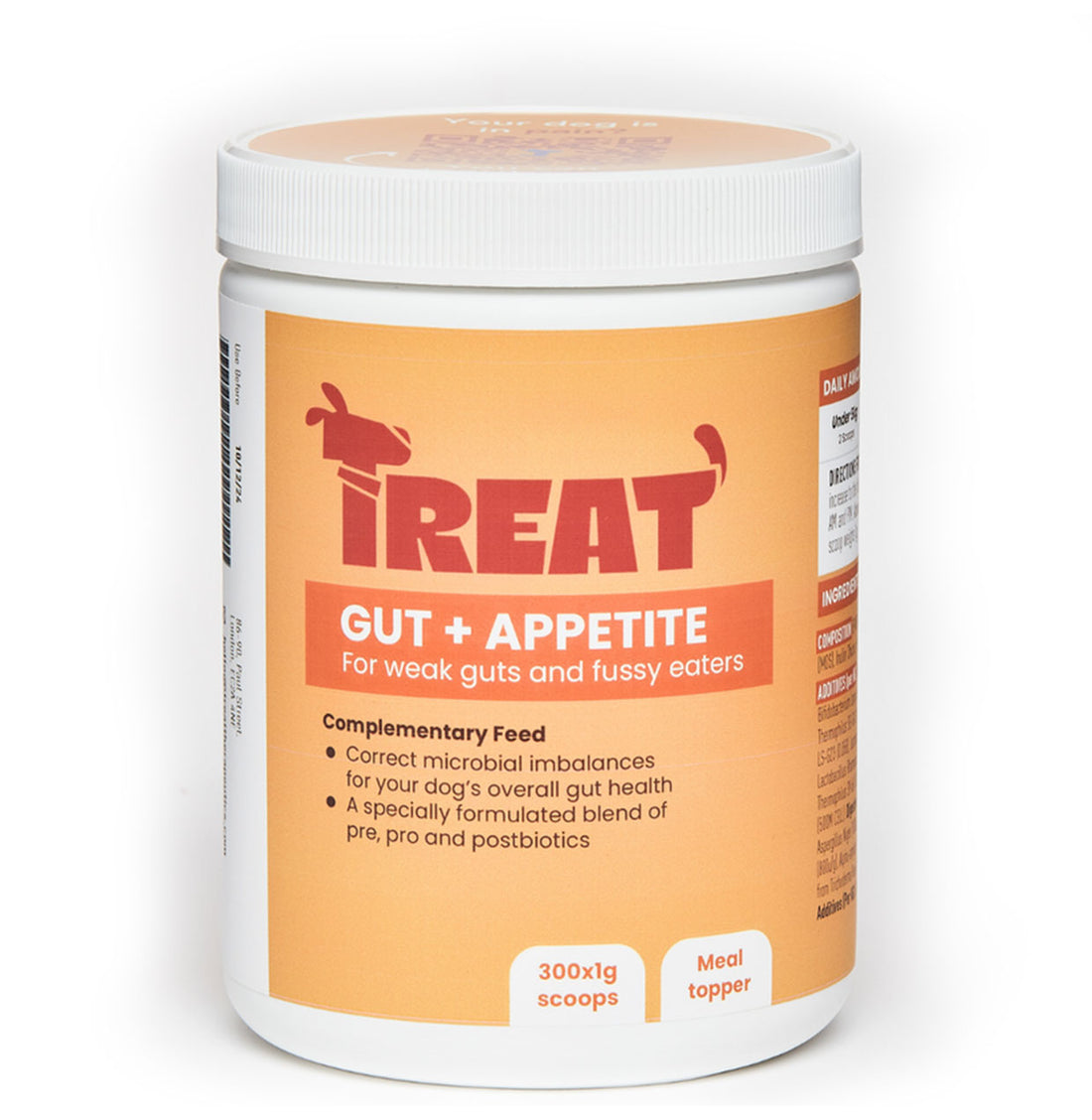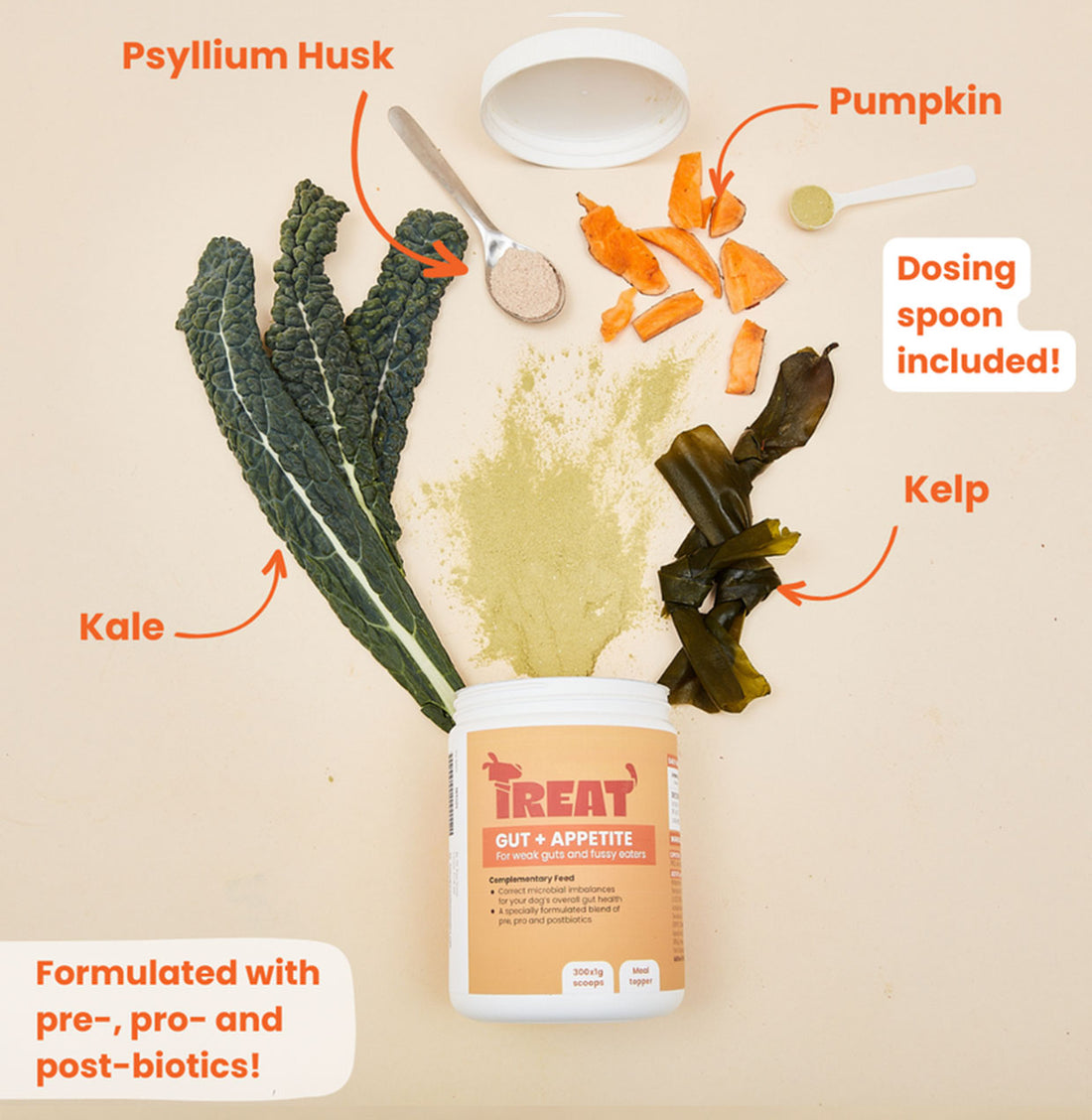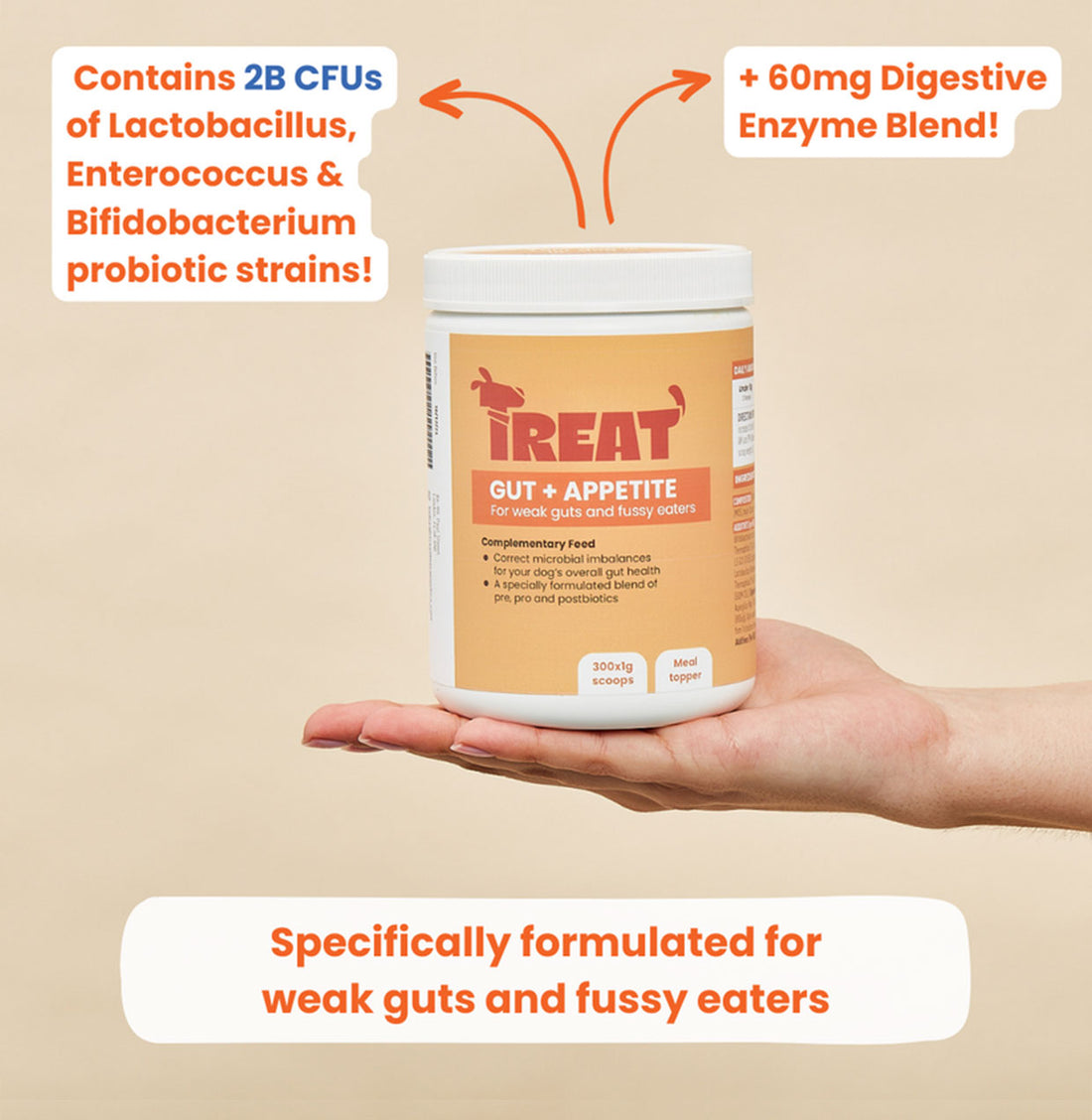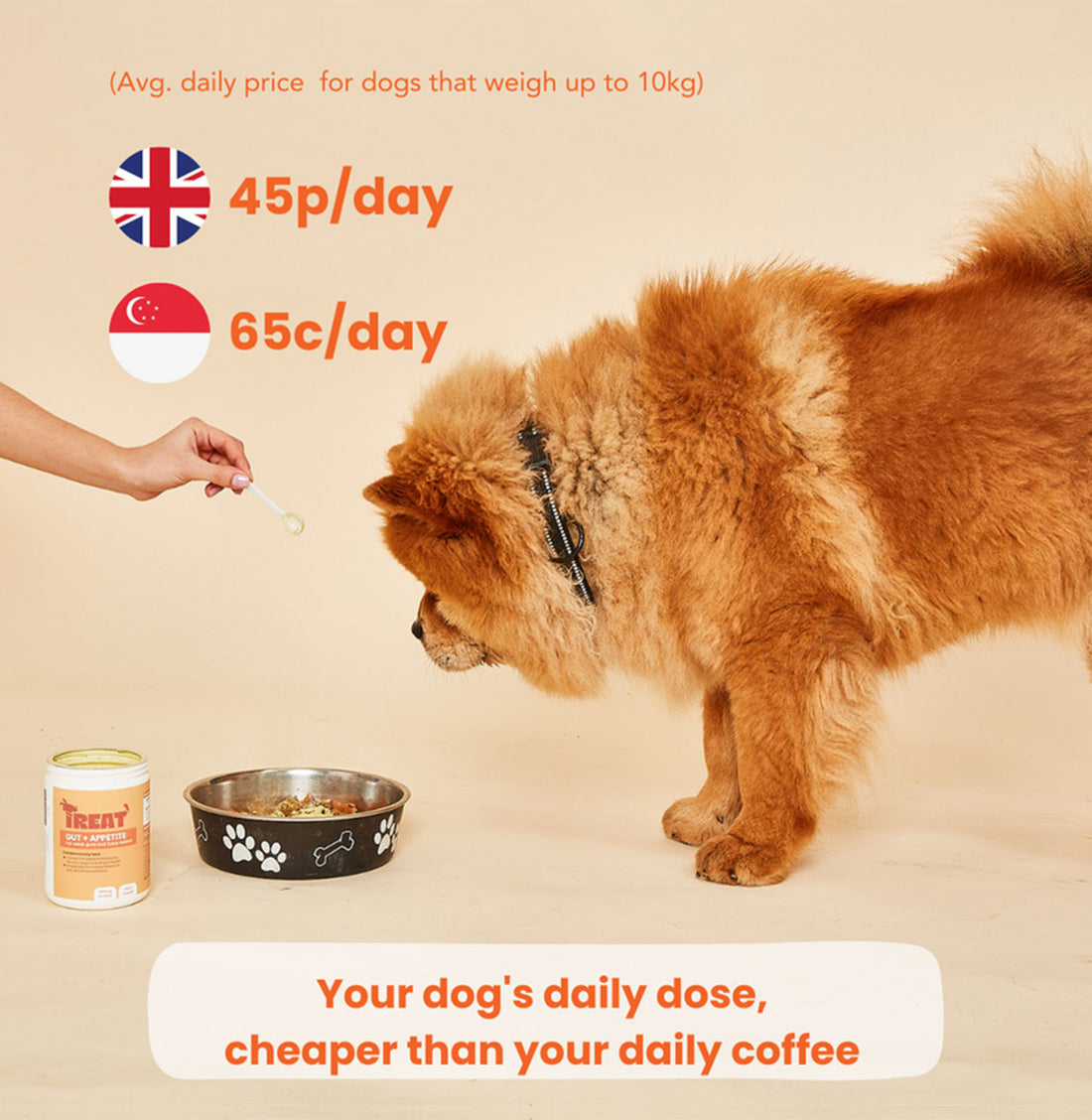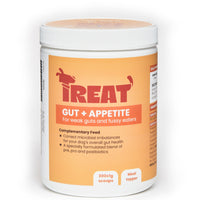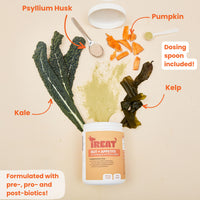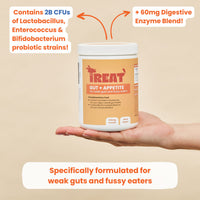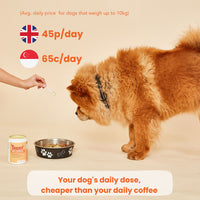 Treat Therapeutics Gut + Appetite
What's inside?

11 unique bacterial strains

4 key sources of fibre - with a high 30% fibre blend

Rich in vitamins

Why Gut + Appetite?

Plant based - low risk of common allergens.

Easy to use - simply add to their existing meals.

Rejuvenate your dogs gut and appetite - correct imbala.

How to use?

Begin with half the suggested amount and gradually increase to the full suggested daily amount over 5-7 days.

Daily amounts can be split between morning & evening.

How to store?

This powder is made of all natural goodness and includes pumpkin making the color of the product a slighly yellowish tinge upon opening.

Once opened, below 25°C and consume within 3 months.

KEY INGREDIENTS:

Probiotics Blend (2B CFUs)
Digestive Enzyme Blend (60mg)
Postbiotic Fermentation (600M CELLS)

Fructooligosaccharides (FOS)
Mannan-oligosaccharides (MOS)
EPA/DHA (from seaweed)

OTHER INGREDIENTS:

Inulin Chicory, Psyllium Husk, EPA/DHA, Rosemary, Pumpkin, Kale, Kelp, Pineapple, Papaya, Sorbic Acid

Feeding Guide:


'Fun size' dogs (under 5kg): 2 Scoops Daily

Small Dogs (5-10kg): 4 Scoops Daily 

Medium Dogs (10-20kg): 8 Scoops Daily

Big Dogs (20-30kg): 12 Scoops Daily

HUGE dogs (above 30kg): for every 10kg weight increase, add 4 scoops daily

Using the spoon provdied, each scoop is 1g of meal topper.