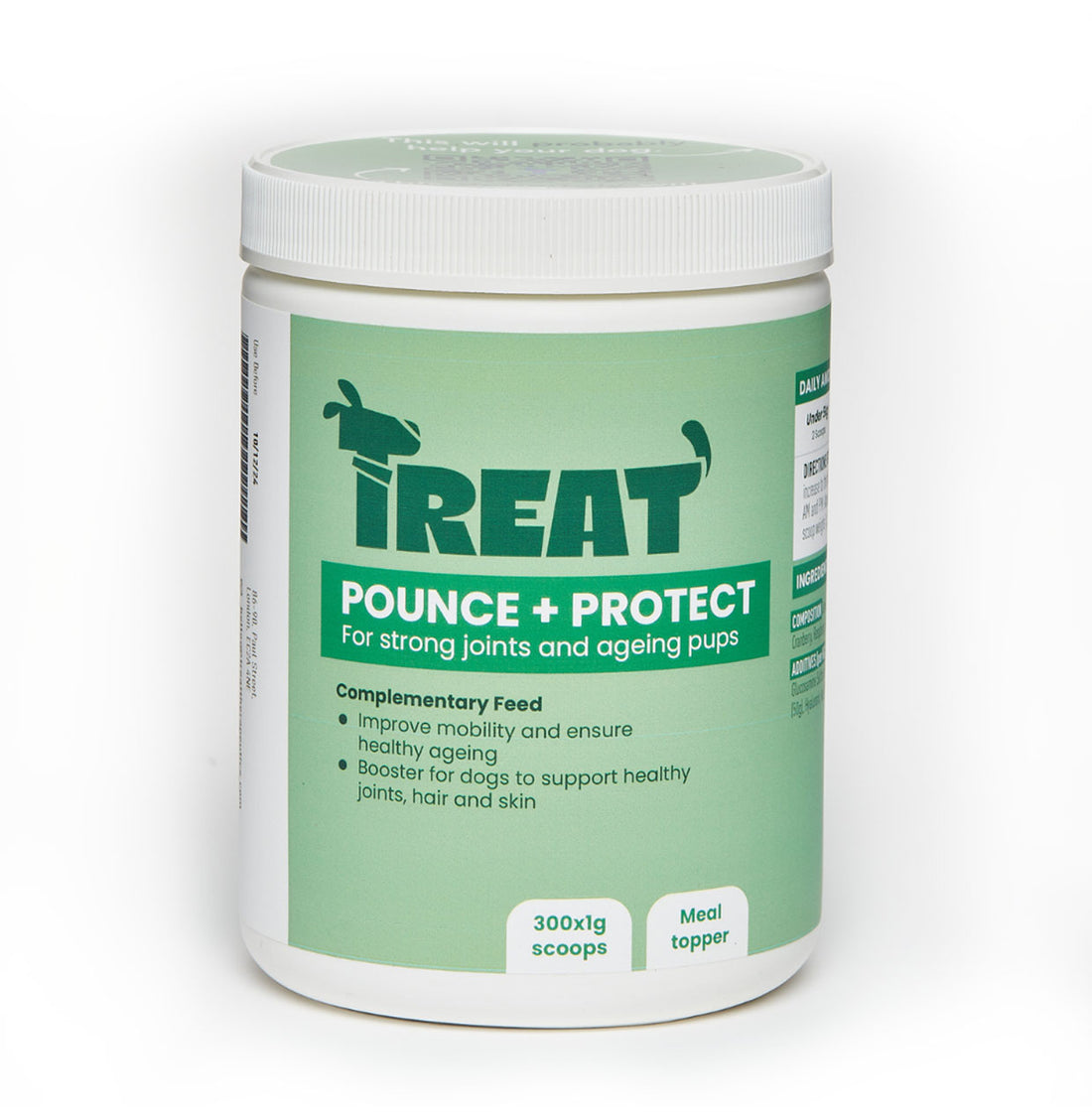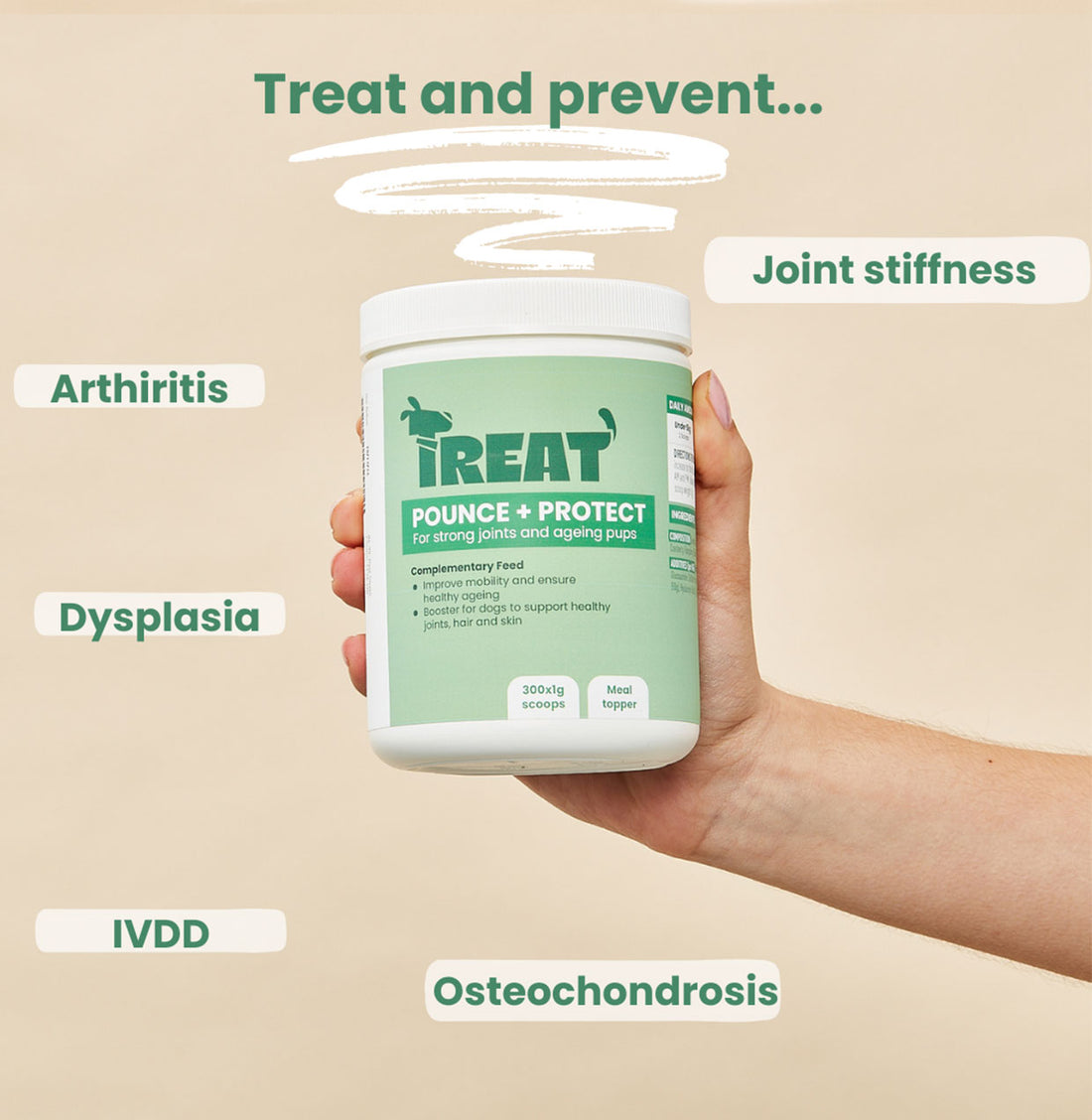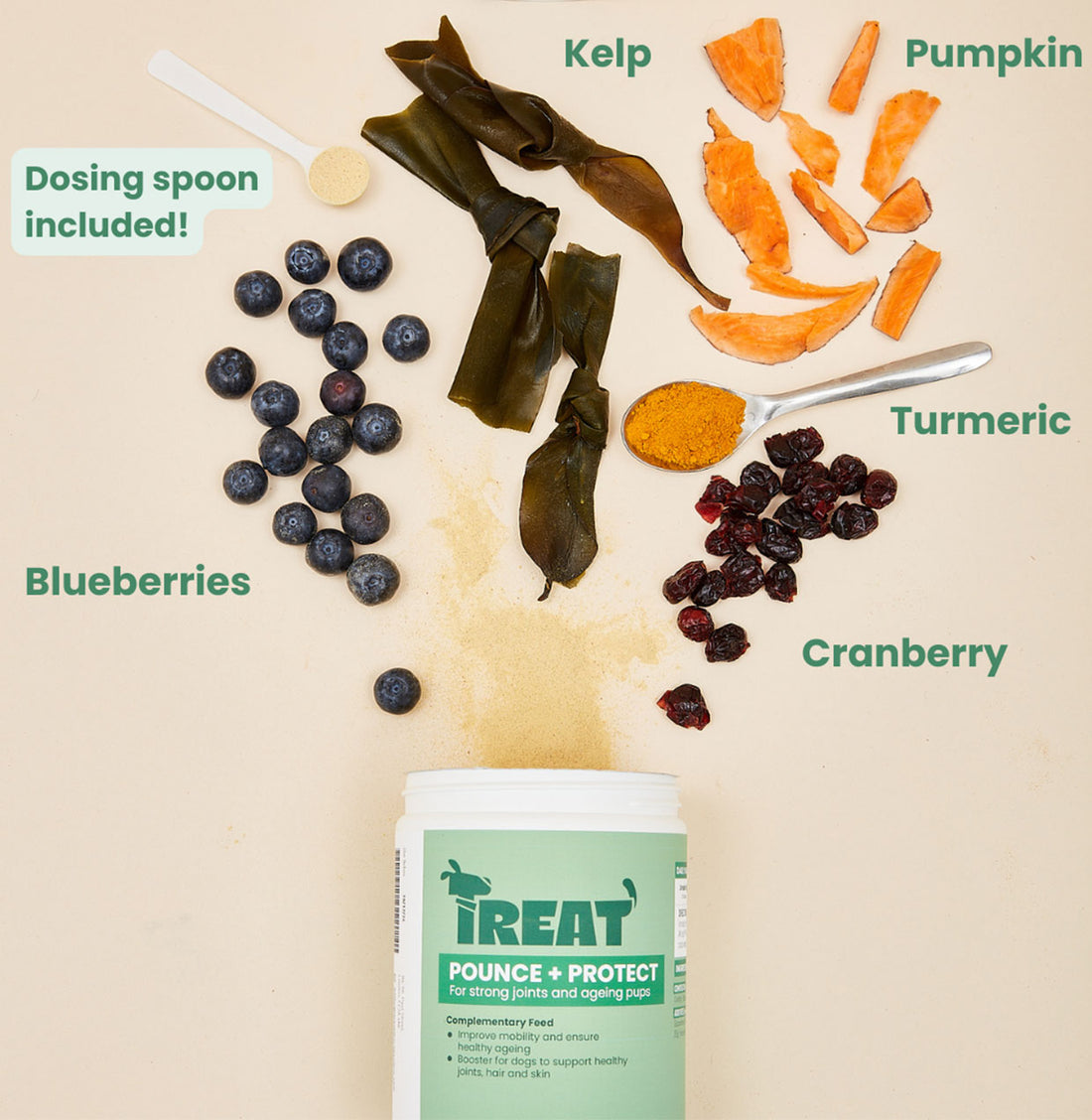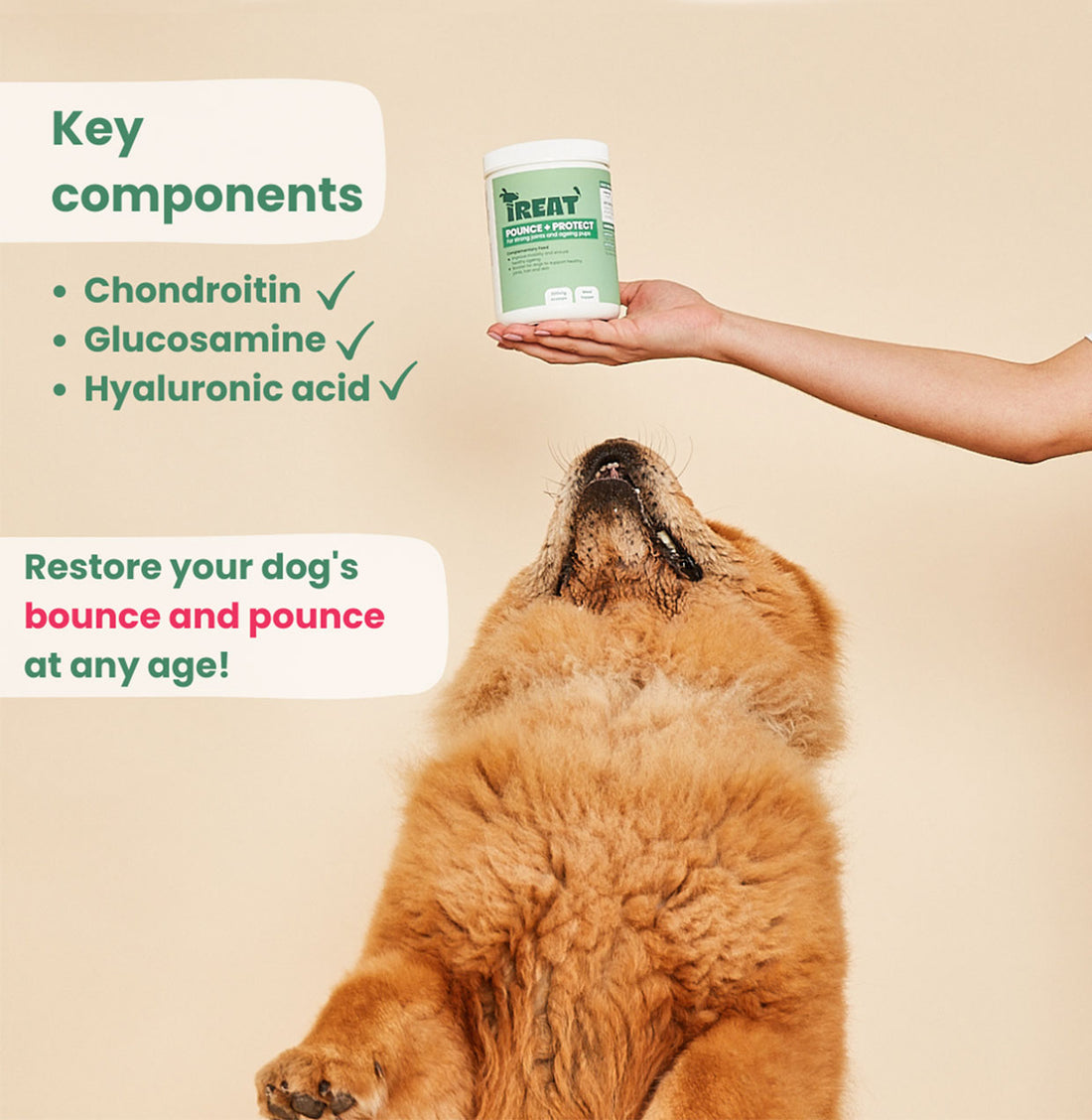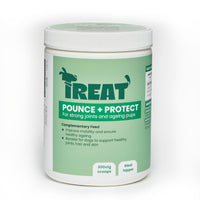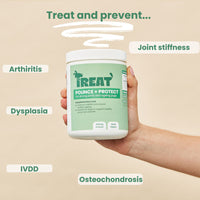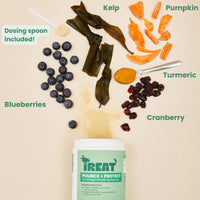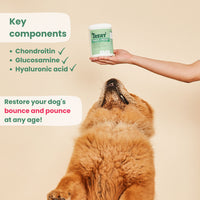 Treat Therapeutics Pounce + Protect
Based on our analyses, a significant amount of dogs are deficient in bacteria that help breakdown Chondroitin- a key ingredient in building strong and healthy joints.

We have the answer.

Our POUNCE + PROTECT meal-topper is a powerful and carefully selected combination of ingredients to supplement this deficit - supporting healthy joints and ageing.

The meal-topper includes critical elements for joint maintenance, repair and health, including glucosamine, chondroitin and hyaluronic acid.

Additional superfoods help  reduce inflammation through powerful antioxidant and anti inflammatory goodness. Yeast extracts in the formulation provide essential amino acids to ensure muscle maintenance, growth and restoration, ensuring total support of the joints. 
Key Nutrition:
Triple action joint support

1. Chondroitin - provides resilience from compression and supports the natural regeneration of cartilage

2. Glucosamine - an essential component of cartilage in the joints, glucosamine acts as a natural shock-absorber

3. Hyaluronic acid - lubricates the joints for long-term mobility
KEY INGREDIENTS: Glucosamine Sulphate (400mg), Chondroitin Sulphate (100mg), Hyaluronic Acid (20mg), Safflower Oil (120mg), Camelina Oil (60mg), EPA/DHA (60mg), Methylsulfonylmethane (MSM) (320mg), Marine Collagen (100mg)

OTHER INGREDIENTS: Agave Honey, Pumpkin, Kelp, Yeast Extract, Yeast Protein, Blueberry, Cranberry, Raspberry, Bilberry, Curcumin, Vitamin E
Feeding Guide:
When introducing anything new into your dog's diet, it's very important to do it gradually, to allow their bodies (and their microbiomes!) to adjust.

Begin with half the suggested amount and gradually increase to the full suggested daily amount over 5-7 days. Daily amounts can be split between Morning and Evening meal times.
'Fun size' dogs (under 5kg): 2 Scoops Daily

Small Dogs (5-10kg): 4 Scoops Daily 

Medium Dogs (10-20kg): 8 Scoops Daily

Big Dogs (20-30kg): 12 Scoops Daily

HUGE dogs (above 30kg): for every 10kg weight increase, add 4 scoops daily
Using the spoon provdied, each scoop is 1g of meal topper.